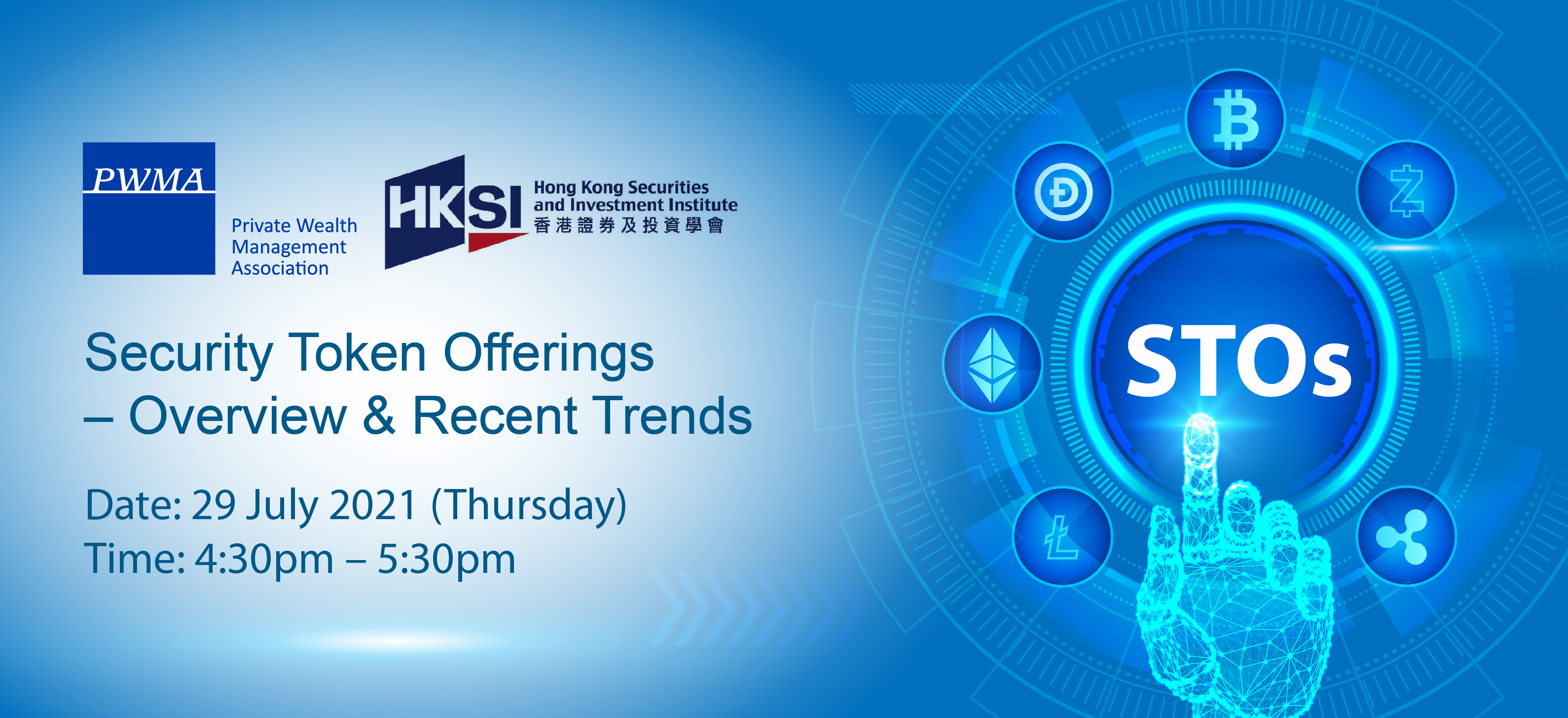 PWMA and the Hong Kong Securities and Investment Institute (HKSI) will be jointly organizing a webinar on "Security Token Offerings – Overview & Recent Trends" on 29 July 2021 (Thursday) 4:30 – 5:30PM.
Security Token Offerings (STO) allow capital to be raised through the issuance of security tokens which are digital representations of asset ownerships or economic rights using blockchain technology. To some, STOs are the next major milestone in the evolution of blockchain.
During this webinar, speakers from HKbitEX, Token Bay Capital and KPMG China will discuss the latest developments of STOs, their presence in Asia, potential benefits to the PWM industry in Hong Kong, and relevant regulatory and risk issues.
PWMA members and CPWPs: If you wish to enrich your knowledge and keep up on the latest trends of the security token landscape, do not miss your chance and register your place now!