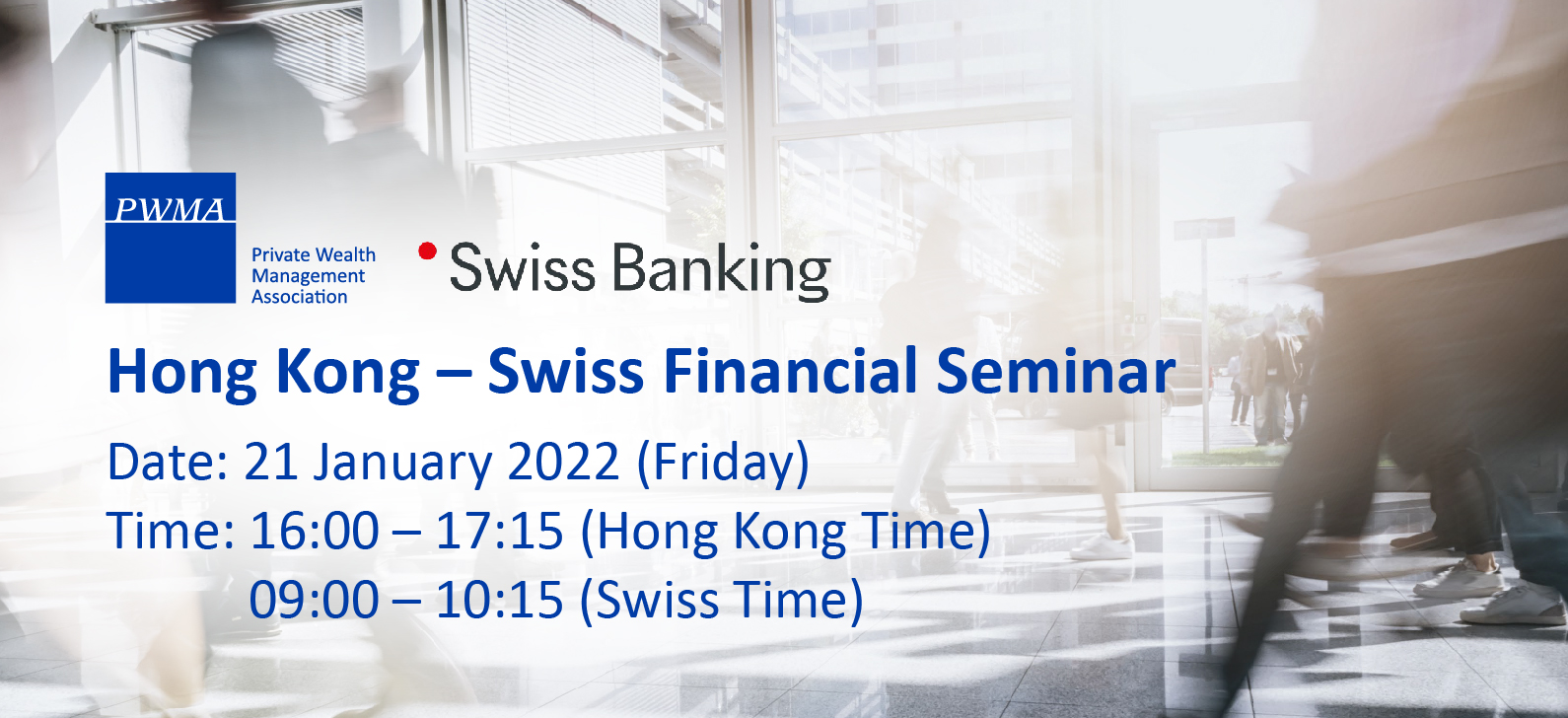 We are delighted to co-host the Hong Kong Swiss Financial Seminar with the Swiss Bankers Association (SBA) for the fifth consecutive year, which will be held virtually on 21 January 2022 (Friday) from 16:00 – 17:15 (Hong Kong Time) / 09:00 – 10:15 (Swiss Time).
Prominent speakers for this year's event include Stefan Flückiger, Deputy State Secretary, Ambassador, State Secretariat for International Finance (SIF) and Edmond Lau, JP, Deputy Chief Executive, Hong Kong Monetary Authority (HKMA) who will deliver keynote speeches, with welcoming remarks from Marcel Rohner, Chairman of the SBA and Amy Lo, Chairman of the Executive Committee of the PWMA. The seminar features a panel discussion in which leading industry practitioners from both jurisdictions will share their insights into trends and developments involving family offices.
We look forward to meeting you virtually in the event!