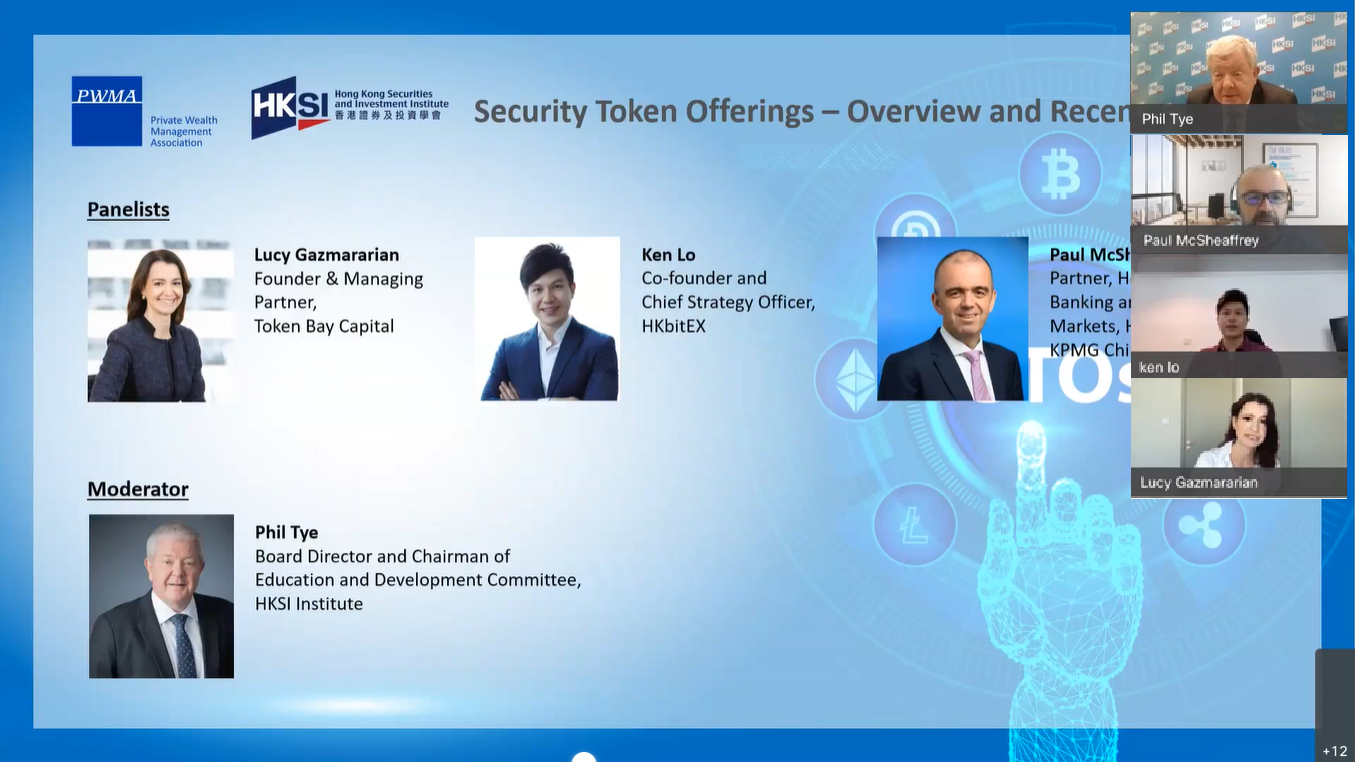 In collaboration with the Hong Kong Securities and Investment Institute (HKSI), we hosted a webinar on "Security Token Offerings – Overviews and Trends" on July 29 with a great turnout of over 270 attendees.
The webinar was a great chance to discuss what makes STOs different from other types of tokens as well as the benefits they offer such as operational efficiency and a variety of potential underlying assets. Speakers addressed the factors that investors should consider before investing in STOs, shared their insights on the application of blockchain technology to the process of tokenizing assets, and discussed the view of different regulators toward STOs.
PWMA members, in case you missed our webinar, you may revisit it in our eLearning platform.