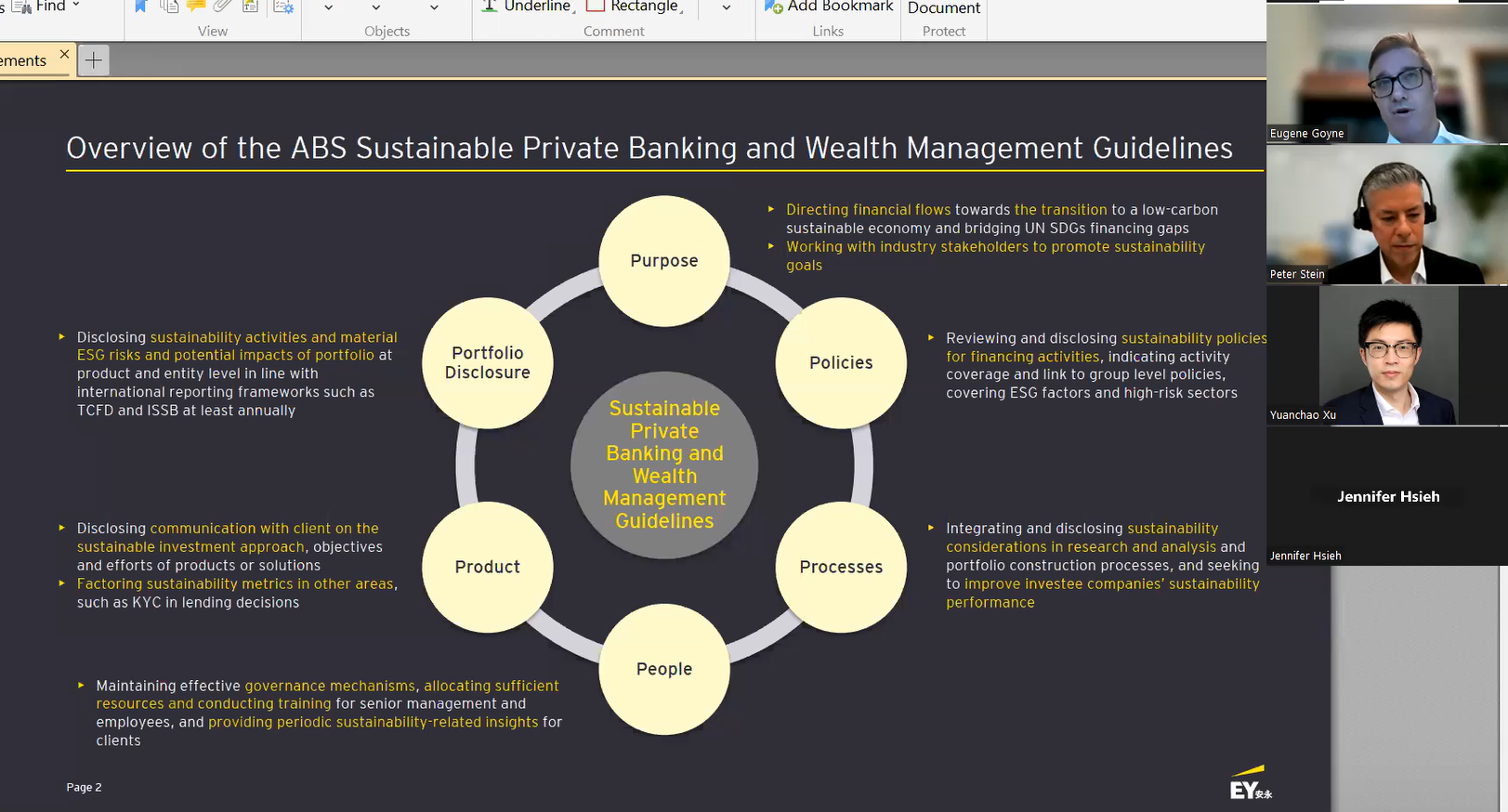 More companies now face the need to formalize green transformation efforts and integrate them into their business strategy.  Expectations for consistent, comparable, and transparent information on client and other ESG information are growing steadily. 
On 16 December 2022, at a PWMA webinar for members entitled "Sustainability Guidelines for Private Banks in Hong Kong, Singapore, and the European Union", Eugene Goyne, Partner and APAC Financial Services Leader of Ernst & Young, presented his analysis on the guidelines recently published by the Association of Banks in Singapore (ABS), including a comparison against similar requirements in Hong Kong, Singapore, and the EU.
The purpose of the ABS guidelines is to help the industry integrate sustainability into their business models and practices. The expectation is that these new guidelines should establish a baseline for sustainable practices, covering private banking activities ranging from wealth planning and investments to financing. For private banks who operate in many markets, it is good to know that, for the most part, there is much overlap in requirements across these jurisdictions.
We would like to take this opportunity to thank all attendees at PWMA webinars in 2022, we look forward to bringing you more relevant and insightful webinars in 2023. Wishing everyone a very happy start to 2023! See you next year!