Over 1,200 signed up to watch the 2021 PWMA Virtual Wealth Management Summit, which took place from 6-8 October 2021 and featured an incredible line-up of speakers engaged in thought-provoking discussions and presentations.
PWMA was honored to have Hong Kong's Financial Secretary, The Hon. Mr. Paul Chan Mo-po and Mr. Nicolas Aguzin, CEO of Hong Kong Exchanges and Clearing Limited (HKEX), deliver keynote speeches. We were also delighted to have Mr. Arthur Yuen, Deputy Chief Executive of the Hong Kong Monetary Authority (HKMA) and Ms. Julia Leung, Deputy CEO and Executive Director, Intermediaries of the Securities and Futures Commission (SFC), engage in fireside chats on regulatory topics of direct relevance to our members.
The three industry leaders joining our CEO panel engaged in a lively discussion on their business strategies, digital transformation, GBA opportunities and the growing centrality of ESG as a consideration in investor portfolios. We had three sessions which delved into the most pertinent issues in the digital landscape: how banks embark on their digital transformation journeys, virtual assets and the potential of RegTech. China-related opportunities was another key theme of our Summit, and we offered presentations on Chinese high net worth individuals, the Greater Bay Area Wealth Management Connect scheme and PWMA's planned China White Paper. Trending topics including ESG products, alternative investments and family offices were also covered.
We concluded the Summit by announcing and congratulating the winners of our PWMA Virtual Hackathon. Our gratitude goes to the speakers, sponsors (FE fundinfo, Linklaters, EquitiesFirst, Ascent Financial Holdings and Suntera Global) and supporting organizations who contributed to the Summit's success.
Highlights of the Summit
Keynote speech of the Financial Secretary of the Hong Kong SAR, the Honourable Paul Chan Mo-po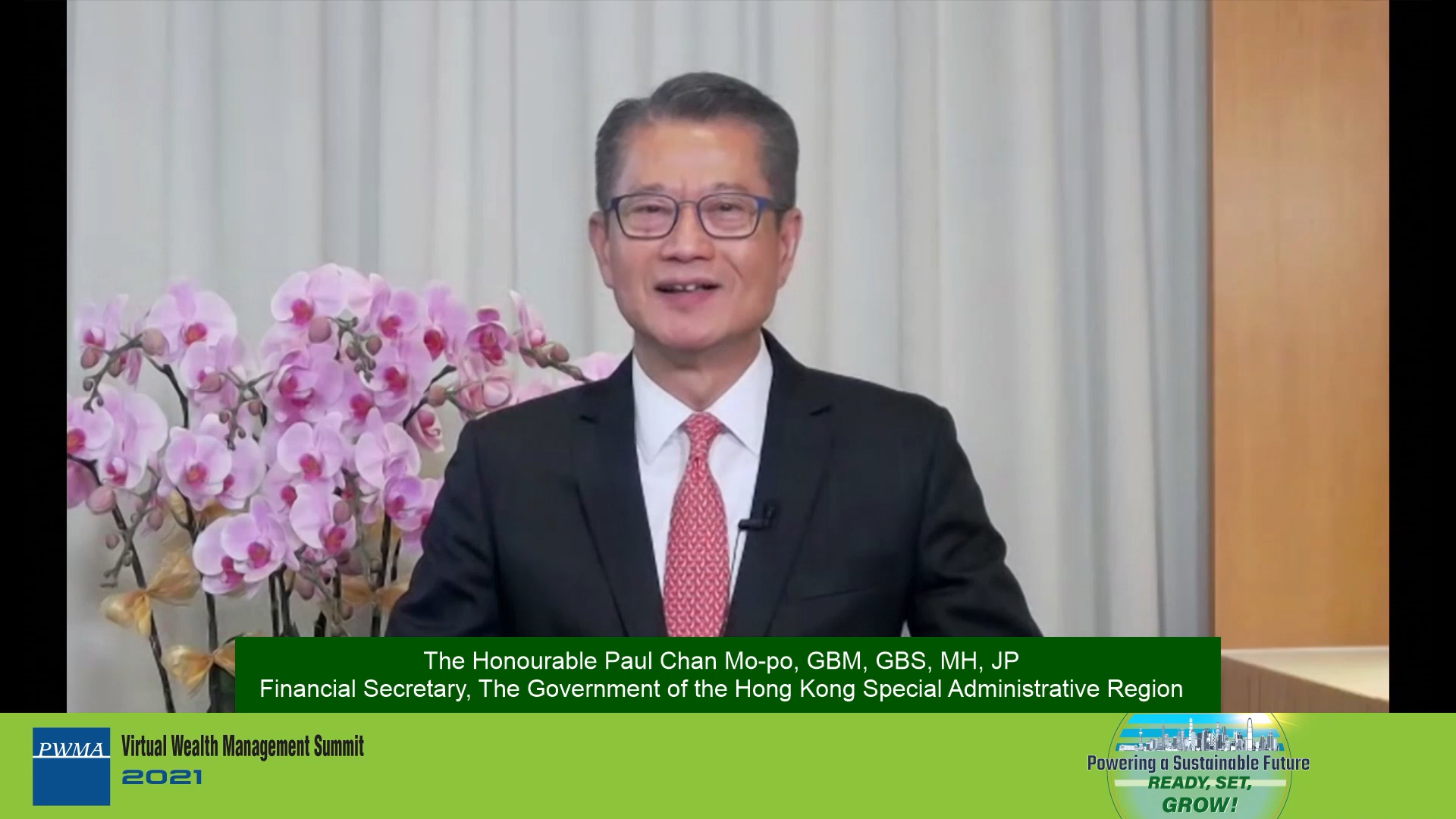 ---
CEO Panel: Powering a Sustainable Development – The Strategic Priorities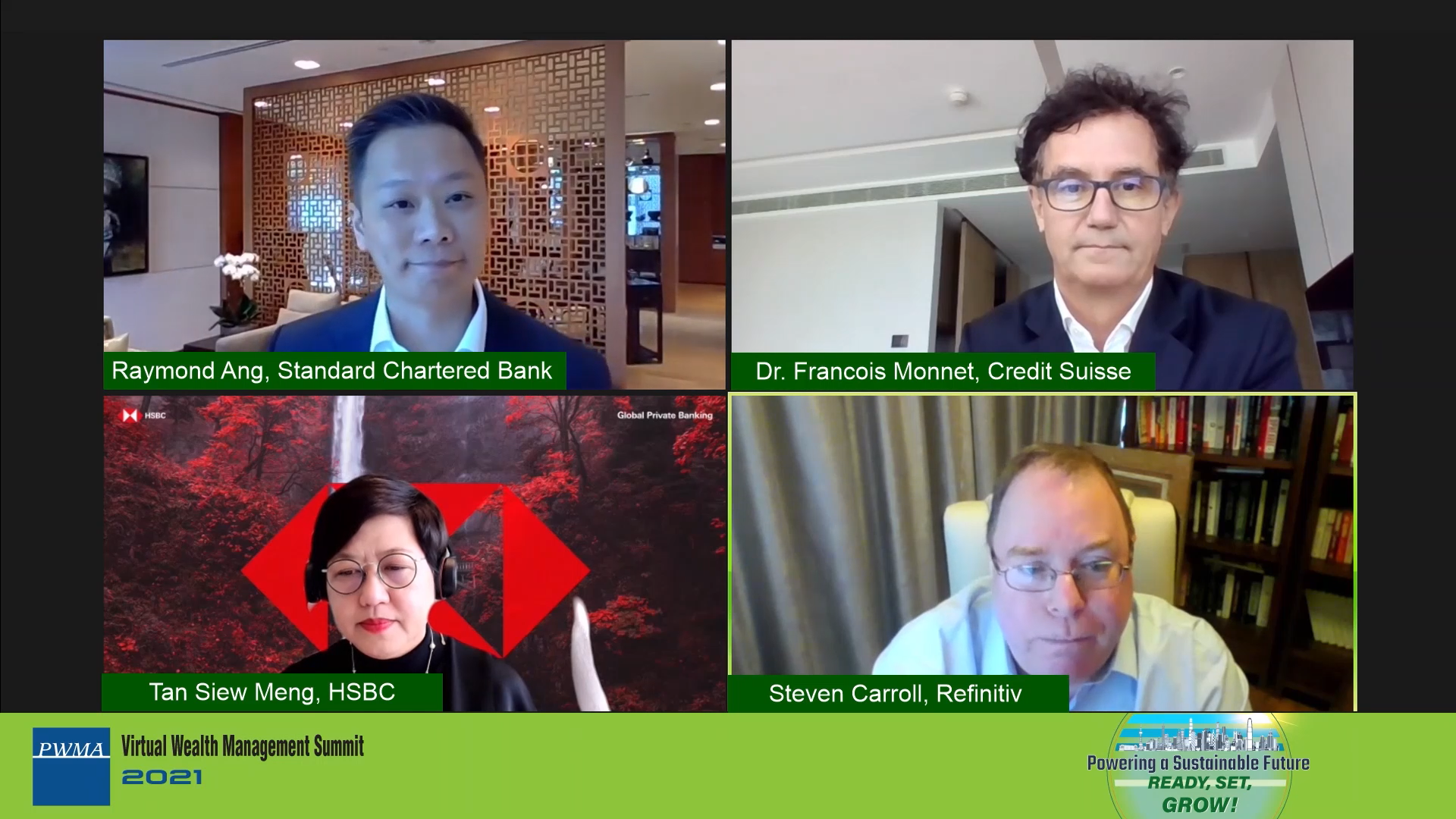 Panelists:
– Raymond Ang, Global Head, Affluent Clients, Private and Priority Banking, Standard Chartered Bank
– Dr. François Monnet, Managing Director, Head of Private Banking North Asia, Chief Executive Hong Kong Branch, Credit Suisse
– Tan Siew Meng, Regional Head of Private Banking, Asia-Pacific, HSBC
– Tee Fong Seng, Chief Executive Officer, Pictet Wealth Management Asia
Moderator: Steven Carroll, Head of Sales Strategy & Execution, Wealth & Investment Solutions, Refinitiv
---
Fireside Chat: Regulatory Priorities with Mr. Arthur Yuen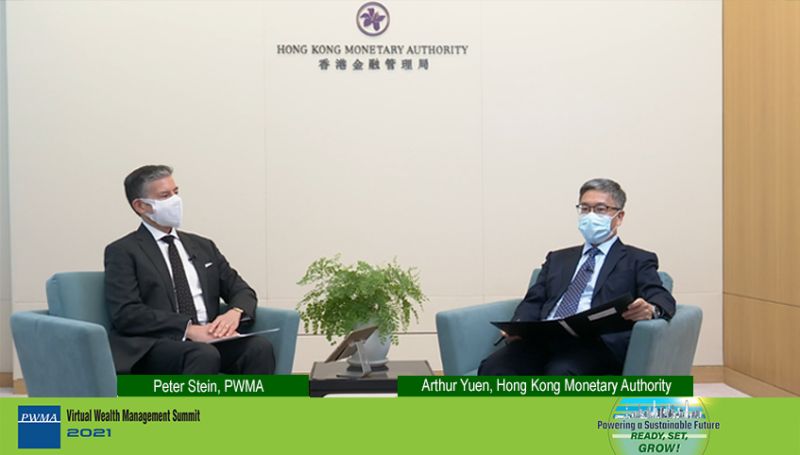 ---
Panel Discussion: How COOs Confront the RegTech Challenge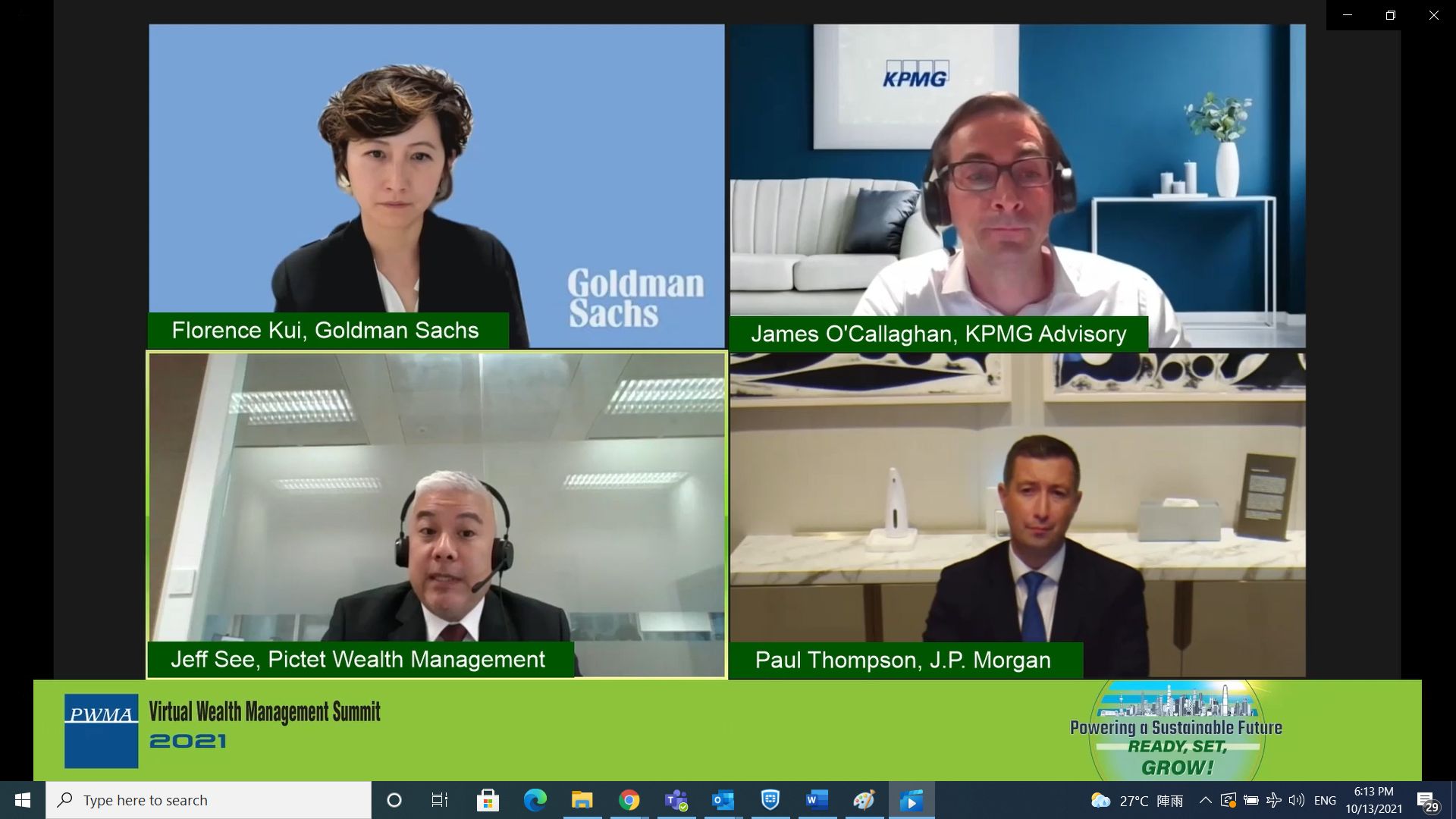 Panelists:
– Florence Kui, Chief Operating Officer Asia Pacific and Deputy Head of North Asia, Private Wealth Management, Goldman Sachs (Asia) L.L.C.
– James O'Callaghan, Partner, Advisory, KPMG Advisory (Hong Kong) Limited
– Jeff See, Chief Operating Officer, Asia, Pictet Wealth Management
Moderator: Paul Thompson, Managing Director, Head of Hong Kong and the Philippines, J.P. Morgan Private Bank