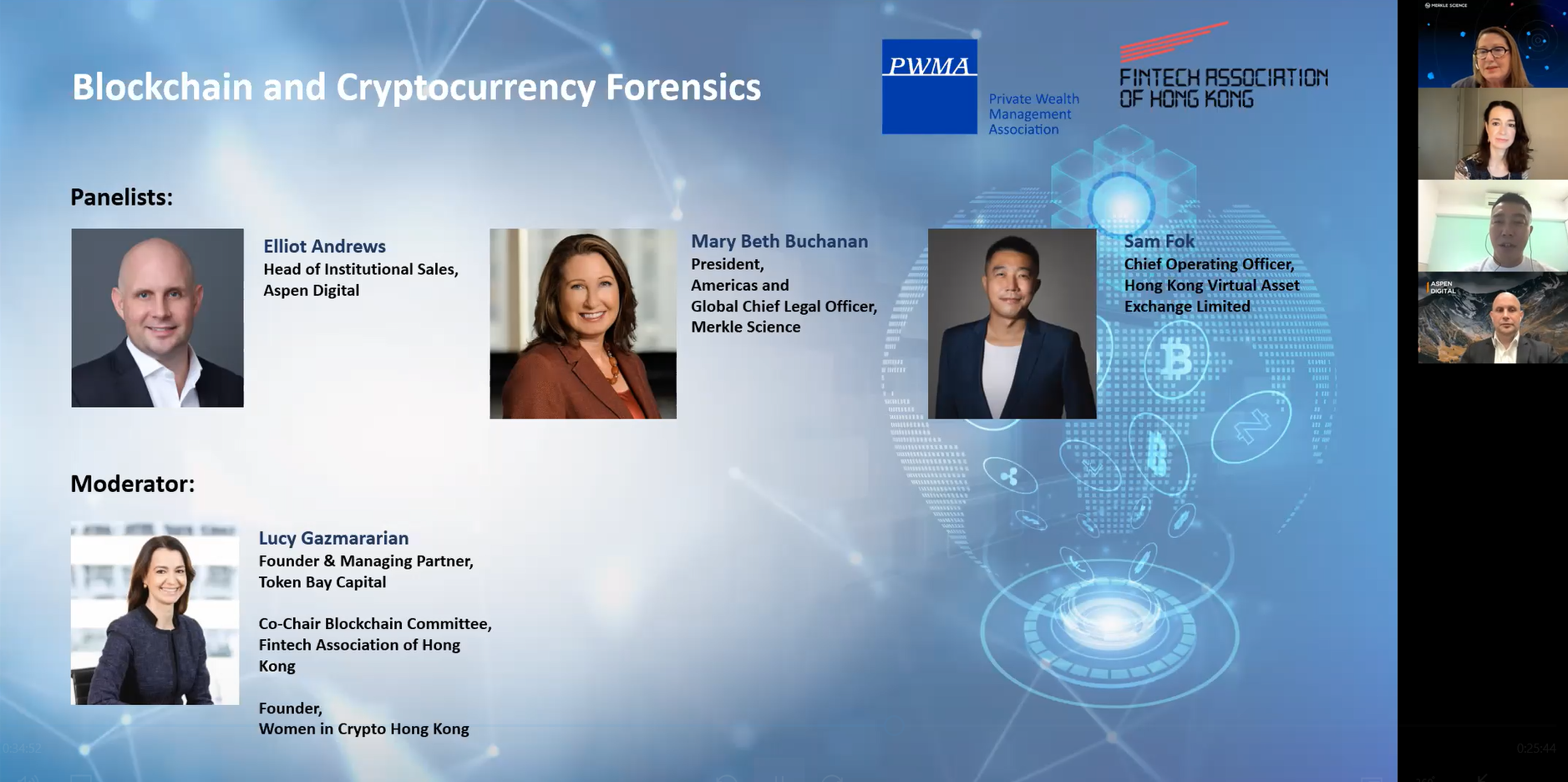 On October 13 PWMA and the FinTech Association of Hong Kong (FTAHK) presented a webinar on "Blockchain and Cryptocurrency Forensics", inviting practitioners from the virtual assets industry: Aspen Digital, Merkle Science, Hong Kong Virtual Asset Exchange and Token Bay Capital.
Our speakers discussed the application of new tools to identify suspicious cryptocurrency transactions and the various risk management factors that need to be considered by those involved with crypto-related assets.
Speakers also provided practical advice to private wealth managers venturing into the virtual assets space including the need to keep on top of technological changes and stay abreast of the changing global regulatory framework.