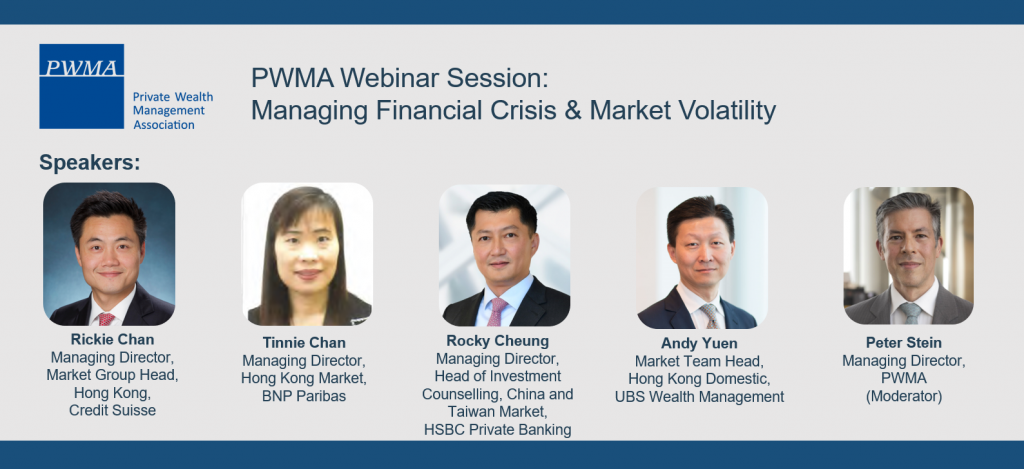 We were truly thrilled that our second webinar 'Managing Financial Crisis & Market Volatility' held on 15 April engaged over 140 participants. The webinar covered important topics, from staying connected with clients during times of uncertainty to advising clients on how best to mitigate risk in their portfolios. Our speakers included Rickie Chan, Managing Director, Market Group Head, Hong Kong, Credit Suisse; Tinnie Chan, Managing Director, Hong Kong Market, BNP Paribas; Rocky Cheung, Managing Director, Head of Investment Counselling, China and Taiwan Market, HSBC Private Banking; and Andy Yuen, Market Team Head, Hong Kong Domestic, UBS Wealth Management. PWMA's Managing Director Peter Stein moderated the discussion.
In addition, our speakers also shared their views on the market outlook and recommendations for practitioners to better prepare themselves for the near future during this time of volatility.
A big shout out to all the speakers and attendees again for their participation. We look forward to interacting with you all in our upcoming webinars soon. Stay tuned!